In this age, a lot of things have gone wireless including home security systems. A wireless security system has many benefits such as being easier to install and often without much hardware. The following are some of the main benefits of wireless home surveillance systems in homes.
Wire-Free
Conventional security systems are plugged into the wall and linked to the phone line. Thieves and burglars have knowledge of cutting the lines along the property's perimeter before busting a door or breaking a window and entering your house. A wireless security system ensures that your house will be monitored continuously without the power and phone lines. The reason is wireless systems make use of cellphone frequencies and tend to run on batteries made to last between 3-5 years.
Home Insurance
Whenever you make your house safer, insurance providers will reward you with a good discount. Living in a gated community, living near a fire hydrant or having membership with a homeowners association will help you save some money ever month. However, installing a wireless alarm system or adding more detection sensors like carbon monoxide, flood and fire from Alert Watch let you save on home insurance premiums.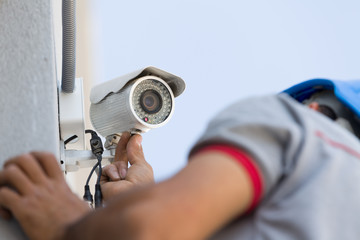 Instant Alerts
Home security systems can connect to your monitoring service and systems online or through a mobile device. If an alarm is triggered, you will be notified instantly and emergency personnel will come to your premises. Instant notifications eliminate your worry on a burst of water pipe or home invasion.
Interactive Monitoring
Connecting your tablet or cellphone to you wireless home surveillance system allows you to monitor yourself. You will be able to watch live video feeds from every video camera that you have in your house. Outside cameras are helpful in detecting when somebody lurks on your house or show if your children have arrived school. You can use inside cameras to monitor caregivers to make sure that your loved one is treated nicely while you aren't at home.
Home Automation
Home automation is connected through your security system and interfaced through a mobile device. It lets you lock doors, arm and disarm your security system and turn the lights off and on. When you get a freezing weather alert, your home automation feature can be used for turning up the thermostat to make sure the pipes do not freeze and that your house will be warm when you arrive there.